Nex vs. Riven, Pt. I: Who is Riven? *UPDATE*
Posted On July 6, 2019
After I read the comment section of WinxClubEnglish's Aisha and Nex love story video, I knew it was time for a new "Nex vs. Riven" post. I guess even though Riven returned in Winx season eight, this weak comparison hasn't died yet. Regardless, I planned to write another post about it a while ago.
Turns out I had a lot more to say this time, so I divided it into three parts:
Pt. I: Who is Riven? Riven's personality, motivations, etc.
Pt. II: Who is Nex? Nex's personality, motivations, etc.
Pt. III: Debunking the "Proof" That They're Same: Both guys are sexist? Nope.
(UPDATE: As part of a series about Aisha/Roy vs Aisha/Nex, I wrote a post comparing Nex and Riven's Winx Club debuts. A Winx fan on YouTube claimed Rainbow introduced these guys the same way. Did they? Read to find out.)
The Winx fandom insists that Nex is "like Riven", "a copy of Riven", or a "Riven rip-off". They compare everything Nex says or does to something Riven has said or done. But if it's something positive, they spin it as a negative in Nex's case.
For example, on the love story video, someone commented that "Nex's character improved a great bit in [Winx season eight]". Another fan replied, "So he's basically a bad copy of Riven."
Even becoming a better man makes him too much like Riven? Is Riven the only guy allowed to show character growth? ?
Of course, if Nex never changed, the fandom would hate him just as much (maybe more) and still call him a Riven clone. Pardon my French, but that's the definition of "damned if you do, damned if you don't".
Context is Key
Why is Nex trapped in this lose-lose situation? I think the Winx fandom forgot Riven's character type, his personality, and the core of his story. Instead, they've reduced him to a list of traits: arrogant, rude, aggressive, competitive, jealous, mean…but redeemable.
The "like Riven/Riven rip-off" label is what happens when you take his traits out of context. Without it, any character can be like him. You know who else has been accused of acting like Riven? Sky, Roy, Flora, and Helia. That's right: Flora and Helia, thanks to their occasional aggression and rudeness in Winx season seven.
"But Nex has the same hairstyle as Riven, too!"
Does he really? ? I'll get to that in my third post.
First, let's use our Stones of Memories to travel back in time to Winx seasons one and two. If the "like Riven/Riven rip-off" label takes Riven's traits out of context, the solution is to bring the context back in.
Who is Riven?
Here's his character description from the official Winx Club website (circa. 2007):
Remember that list of traits the Winx fandom uses to claim a character is "acting like Riven"? How many of those traits are mentioned here? Not many. Maybe one or two at most.
Does that mean he doesn't have them? No, it doesn't. But the context tells us why he has them and how they relate to his story.
The description says Riven is:
If we add a few of these together, we start to understand why Riven acts the way he does.
For example, a wary person doesn't trust others easily, and a surly person is grouchy all the time. Why would Riven be grouchy and suspicious of others? Well, if he's also a loner, he's not happy around other people because…he prefers to be alone.
But his job as a Specialist forces him into a squad, so he's out of his comfort zone every day. That's a lot of stress. I'd be mean and aggressive, too!
Not a Ladies' Man
The description also says he doesn't trust girls because he hates his mother for abandoning him. By the way, have you realized Rainbow has never mentioned his backstory in the cartoon? Not even once, in eight seasons?
For the sake of argument, we'll say it's canon anyway. It was on his official profile, after all.
That means Riven is canonically a misogynist. Yet it didn't stop him from becoming one of the most popular characters in Winx Club. Figures.
Anyway, no wonder he and Musa have a toxic, on-again-off-again relationship. His jealousy (a lack of trust) has been one of the biggest obstacles between them. Combine that with his wary, surly loner tendencies, and it's clear why it's hard for him to be supportive and emotionally available.
Yet the Winx fandom always sides with him and wants them to stay together, no matter how stressed and miserable she feels. "Keep dating the misogynist, Musa. He'll become a better person eventually." (I love double standards.)
Also, consider this if you haven't before. If Riven's mother abandoned him when he was young, he's never had a mother figure — i.e., a prominent woman in his life who loves him. What if he's substituting Musa for that role? Is that why he lashes out at her (anger meant for his mother), but panics whenever she threatens to leave him (triggering the trauma of being unwanted)?
Only when Musa has had it with his behavior does he desperately try to keep her or win her back. But since he still doesn't trust girls, he doesn't know how to keep her! So the cycle repeats itself.
To be honest, I understand why the fandom wants this relationship to work. I believe that people, in fiction and in real life, can change. Sometimes, it just takes one person who believes in you and is willing to give you a chance.
The problem is Musa has given Riven lots of chances, and she's got the emotional scars to prove it. When should enough be enough?
Finally, why is Riven competitive with Sky more than anyone else? I think it's because Sky has everything he wants and is everything he's not. Sky is loved by his kingdom, his teachers, his father and mother, and his girlfriend. He's rich (because he's a prince), and he's the leader of a top-notch Specialist squad.
I think Riven sees him as an impossible goal for him to beat. If he can surpass Mr. Cliché Prince Charming, he'll gain all his desires and feel like a hero to himself. Their fencing duel in "The Anthem" (Winx season 6, episode 23) highlights this. After Riven loses, he complains that he'll "always be runner-up" to Sky.
A Heart of Stone or a Heart of Darkness?
In "Friends in Need" (Winx season 1, episode 7), Darcy finds Riven unconscious in a hallway at Alfea. She senses "a very strong negative force" emanating from him.
"He's on a level with the Prince of Darkness."
Pause for a moment. I don't remember a "Prince of Darkness" in Winx Club, so Darcy must be talking about the guy people in real life call by that name: the Devil.
Riven is as dark as the Devil. That's what her line means.
How can the Winx fandom toss around the label "like Riven" if Riven is nearly demonic? Nex may be annoying sometimes, but he's not evil and has never been drawn to the powers of darkness.
In Winx Club (and most stories), darkness is tied to negative emotions: sadness, anger, hatred, betrayal, jealousy, etc. Riven has wrestled with these feelings every season, especially season one, which makes him vulnerable to manipulation. That's why villains like using him for their evil schemes. Darcy convinces him to betray his friends and help the Trix. (No, she doesn't brainwash him. That was just in the 4Kids dub.)
Think about the meaning of his name, too. "Riven" is the past participle of the verb "rive", which means "to tear apart", "to break (the heart)", or "(of the heart) to be broken". That's him in a nutshell. He creates rifts between himself and others, and he breaks people's hearts (especially Musa's) because his own heart is in pieces.
Eventually, Riven returns to the group, but he still struggles with anger, hatred, and a lack of trust. He's still a loner, too, so being on a team is still hard for him. And we know what happens in season six. Musa breaks up with him (for the second time) in "The Anthem" (episode 23), and he leaves Sky's squad forever…
…until season eight.
The Specialists welcome Riven back immediately and claim he's finally changed. Has he really? We'll see.
TL;DR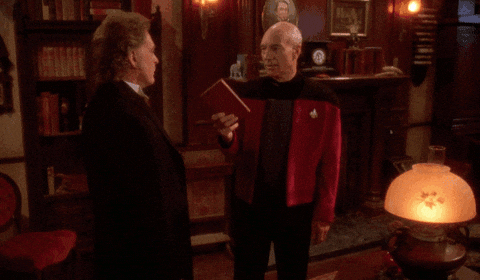 The "like Riven/Riven rip-off" label reduces Riven to a list of traits. It also takes them out of the context of his character type, his personality, and the core of his story.
In his official character description from seasons two and three, Rainbow described Riven as "wary" (having a hard time trusting people), "surly" (grouchy), and "a loner". He also hates his mother for abandoning him, so he especially doesn't trust girls. That explains why he's mean and aggressive and why he and Musa don't get along.
In "Friends in Need" (Winx season 1, episode 7), Darcy says Riven is "on a level with the Prince of Darkness" (a.k.a., the Devil). Darkness is tied to negative emotions like sadness and hatred, which Riven wrestles with most than any other character. This makes him the most vulnerable to becoming evil.
"Riven" is a form of the word "rive", which means "to tear apart", "to break (the heart)", or "(of the heart) to be broken". Riven is a guy who creates rifts between himself and others and breaks people's hearts (especially Musa's) because his own heart is in pieces.
Riven may have finally changed, but it took him eight seasons to do so.
Next, we'll talk about…Nex. Here's a taste.
Why hasn't he been tempted by the powers of darkness like Riven has? Is it because he's a "less-developed, badly-written Riven", as the fan who also called him "a bad copy" put it? Of course not. (Also, if you have to add that many qualifiers, the argument is dead.)
It's because Nex is too positive. Remember: darkness comes from negative emotions, but he doesn't give into his as easily as Riven does. That's because Nex has a different personality. What is it, and what are his motivation and character type? Stay tuned.