Aisha and Roy, The NoTP — Pt. I: Nice Guy? So What? *UPDATE*
Posted On January 16, 2019
A series of posts about so-called "nice guy" Roy? Yeah, sorry. The love triangle has been on my mind again lately, so I wanted to get my thoughts out.
First things first: I've never liked Aisha and Roy, not even in Winx season five. And I wasn't alone — most Winx fans hated them. Even with all the lamenting that she didn't choose him, she and Roy aren't a popular pairing. They're usually last in Winx couple rankings, even if she and Nex are included.
That's how I know the only reason the Winx fandom still talks about Roy is they hate Nex. They didn't root for Roy until the love triangle. It's telling that they had to hate someone else more before he looked like an attractive option. It means he wasn't good enough on his own.
So why did the Winx fandom hate him in season five? To be fair, part of it was the timing. He debuted immediately after Nabu's death, so the pain was fresh for both Aisha and the fandom. It was too soon for Rainbow to give her a new love interest.
But that was far from the only reason.
Nice Guy? So What?
Some fans defend Aisha and Roy by praising how "nice", "respectful", and "gentlemanly" he was.
…That's it? That's all they want from an Aisha love story: Aisha/Nice Guy? Then why does it have to be Roy? There are plenty of other nice guys in Winx Club.
How about Mark from Winx season four? He was nice, but he was also confident, energetic, and fun-loving like Aisha. Plus, he had a talent: he played guitar! She obviously liked him, too, but she wasn't in love with him. After all, she was dating/engaged to Nabu.
How about Palladium or Avalon? They're nice.
…Wait, that's creepy. They're too old for her.
Okay, how about Andy? Rio? The smoothie guy from Calavera? Literally any Specialist who isn't taken? Or one of the guys in this screenshot (they look nice):
Do you get my point? How did being nice make Roy "the one" for Aisha, especially if tons of other guys are nice, too? And why should she settle for a guy just because he's nice? Is that really all she should want in a relationship?
As for us Winx fans who hate Aisha/Roy, why should we prefer him just because of one trait of his character? Would you tell someone to eat a pear instead of a carrot because "pears are sweet"? So are cookies, cakes, donuts, candy, and bags of sugar. That doesn't mean they're better for you.
When you compare things, you can't just focus on one element. You have to look at the whole picture. (That's why this is gonna be a series of posts. I have several reasons why I didn't like Roy.)
The "Roy was nice" argument also has a nasty implication. When people say it's the reason Aisha should have chosen him, it suggests he was entitled to her as a trophy for good behavior. Who cares about her right to choose? He was such a nice guy that she owed him a relationship.
Hooray for true love.
The Real Meaning of "Roy Was Nice"
Whenever Winx fans say, "Aisha should have picked Roy because he was nice," what they really mean is, "Aisha shouldn't have picked Nex because he's mean" (or whatever they think he is). Those same people often call Nex "a copy of Riven" and exaggerate any flaw they see in him. They're sure Aisha would never date "a guy like him" — whatever that is in their minds — and the couple's relationship will (or should) inevitably fail.
Here's the one thing they don't consider. What if Rainbow knows Aisha wouldn't date that type of guy? If so, what if Nex isn't supposed to be that type of guy? What if it's all a misunderstanding — of his character, that is?
Try watching Winx Club without the anti-Nex goggles, and read any books, comics, or articles that feature or talk about him. When you do, you'll see that the Winx fandom's interpretation of his character is not what Rainbow intended. Need proof? Here's some:
His character description calls him "friendly" (amichevole), a word the fandom would never use to describe him. In fact, most of their descriptions are negative, while most of Rainbow's are positive.
In an article on WinxClub.com, Aisha called both Roy and Nex "nice". Oops, there's that word. Guess Nex is boyfriend material, after all.
Comic #131, "La Prova di Nex" (Nex's Test), shows him meeting Aisha's parents. King Teredor thinks he's "nothing but a braggart" at first, but Queen Niobe, Bloom, Stella, and Aisha herself defend Nex. Aisha even tells him, "Once [my dad] gets to know you better, he'll love you." Does that sound like a horrible guy to you?
Bottom line: Rainbow didn't mean for Nex to be an a-hole. It's just that the fandom labeled him as one, and now they refuse to reconsider.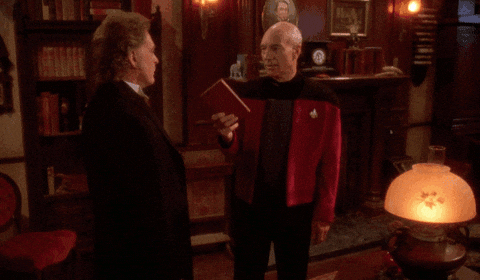 TL;DR
Aisha didn't have to settle for Roy just because he was nice. You can't use one character trait to justify an entire relationship. Besides, there are plenty of other nice guys in Winx Club (including Nex).
Saying Aisha should have chosen Roy "because he was nice" suggests he was entitled to her as a trophy for good behavior. Who cares about her right to choose? She owed him a relationship.
People who use the "Roy was nice" argument are really saying, "Nex is mean." But Rainbow didn't intend for him to seem that way. The show, the comics, the storybooks, and Rainbow's own words prove there's a disconnect between the fandom's idea of him and how he's meant to be. In other words, even though the fandom thinks Nex is a jerk, he's not supposed to be one.
I've got more to say, but I'll stop here for now. Next time, I'll talk about some of the problems with Roy's personality. Then later, I'll share another theory on why "Roy is nice" is the most common argument for Aisha and Roy.
UPDATE: I ended up changing the order of my posts. The second post was actually about the pacing of Aisha and Roy's "love" story.
To Be Continued